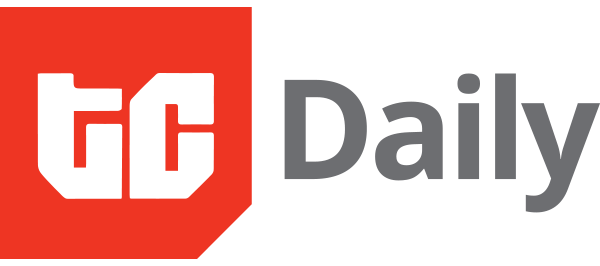 11 AUGUST, 2021
Good morning ☀️ ️
So it's looking like the animated adaptation of Cyprian Ekwensi's The Passport of Mallam Ilia is well underway, and funded too. It's about time! Recently, the creators, Magic Carpet Studios, announced a $2m fundraiser to help bring the story to life and they've received some support from Temple Productions.
Between this and news about movie developments on the life and crimes of Ramon Olorunwa Abbas a.k.a Hushpuppi, it seems there's quite a number of interesting features coming.
In today's edition:
Chekkit wants to track counterfeit products globally
Google's new protective measures
The Future of Commerce
Jumia's continued losses
Chekkit wants to track counterfeit products globally

I remember watching this video where a fake drug factory that produced Domiquine was uncovered in Lagos back in 2018. Their products looked legit but their process was appalling. For months after, one question ran through my mind: how will I know which drugs are authentic and which are not?
Around the same time, in 2018, Dare Odumade founded Chekkit, a Nigeria-based business-to-business software company that provides product authentication and distribution tracking solutions to pharmaceuticals and consumer goods. 
Now, three years after growing with the support of angel investors and grants, Chekkit has just received its first institutional funding after closing a $500,000 pre-seed round. 
Why is this important?
Here's a not-so-fun fact we've mentioned before: Counterfeit medicine accounts for 100,000 deaths per year, and 42% of all reported cases of substandard or fake medicines are from Africa. 
There are also counterfeit goods outside medicines too. Earlier this year, the National Agency for Food, Drugs Administration and Control (NAFDAC) closed down 13 counterfeit water and dairy factories in Kano alone. 
How does Chekkit check it
You've probably seen those medicine packets with abrasive stickers that can be scratched to reveal special authentication numbers. 
Well, that's how Chekkit helps FCMGs and pharmaceuticals address counterfeit products and drugs. After buying a medicine, product or food, customers can dial on the USSD codes on the stickers or scan the QR code on the pack to get an authentication notification. 
The best part about Chekkit's solution? Well, they motivate customers to do the right thing by offering ₦100 ($0.2) worth of airtime for every five products verified.
This solution has helped over 200,000 people verify 2,000,000+ [pharmaceutical] products.
Looking forward
Chekkit wants to take its solution global. In 5-10 years, the company plans to have impacted around a billion lives and be the leading tangible product authentication and distribution tracking technology in the world. 
They're already on the way with their recent expansion to Afghanistan. 
Damilare Dosunmu has more in Launched in Nigeria and Afghanistan, Chekkit raises $500k to authenticate and track products globally
PARTNER CONTENT
Curious about fintech in Africa? We're inviting you to the Decode Fintech roundtable, where we'll discuss hiring, funding, and international expansion in fintech.
Google's new protective measures for teens and children

PARTNER CONTENT
Join the Future Africa Collective – an exclusive community of investors who invest in startups building the future of Africa. With a $1,000 annual or a $300 quarterly subscription fee, you get access to invest a minimum of $2,500 in up to 20 fast-growing African startups each year. Learn More
REGISTER TO ATTEND THE FUTURE OF COMMERCE ON SEPTEMBER 24

What is the Future of Commerce?
The Future of Commerce is a hybrid conference bringing together some of the most influential business leaders across the globe to talk about how commerce is changing rapidly across payments, logistics, retail, e-commerce, cryptocurrency, and other sectors, and what it will look like in the coming years. 
'Hybrid' means that we will have both physical and virtual audiences.
Who should attend?
This conference is open to entrepreneurs/innovators in payments, logistics, retail, e-commerce, and cryptocurrency, investors, banks, telcos, service providers. We're also looking to have small business owners and everyday consumers attend.
Why should you attend?
The Future of Commerce is a great place to learn from some of the really insightful minds who'll be speaking, network with key players in the industry, and you could even land a partnership or even an investment opportunity.
Who'll be speaking at the event?
We have a diverse range of speakers across payments, venture capital, retail, e-commerce, cryptocurrency and logistics. They include Juliet Anammah, Chairwoman of Jumia Nigeria and Group Chief Sustainability Officer; Tayo Oviosu, Founder & CEO, Paga Group; Nakumpe Molewa, General Manager (SSA) at Uber Eats; Ray Youssef, CEO, Paxful; Stephen Deng, Co-founder and Partner, DFS Lab, and many more.
????If you haven't registered, you can still book a free slot now.
The Future of Commerce is brought to you in partnership with DAI Magister and Paystack and is sponsored by Doroki (a part of Paga Group), Chipper Cash, and Klasha. 
????Interested in sponsoring? Good call. Send an email now to favour@bigcabal.com.
OPPORTUNITIES

Ecobank is now receiving applications for the 4th edition of the Ecobank Fintech Challenge
The Ecobank Fintech Challenge aims to contribute to the growth of pan African fintech by providing them with the access and support they need to scale their services. The top three finalists of the challenge will get access to Ecobank's thirty-three African markets, with support from partners like ACCION, Catalyst Fund, and Cellulant. They will get the chance to integrate with Ecobank's existing digital offerings, and cash prizes ranging from $15,000 for the first prize, $12,000 for second, and $10,000 for third. 
Find out more about the requirements and deadline here.
PARTNER CONTENT
Small business budget? Access affordable service and more on the FCMB Business Zone; a robust one-stop online platform that provides a wide range of services such as advisory, escrow, certified online learning, etc. to small and medium enterprises. Access it for free here. 
Jumia's continued losses

Jumia is going through some interesting times. 
Its Q2 financial performance report shows that the e-commerce platform's losses increased by 15% from $36.2 million in Q2 2020 to $41.6 million in Q2 2021. 
What's causing this?
They're spending a lot on advertising. 
I watch a lot of YouTube, which means I watch a lot of ads (sorry, YT Premium). The most recurring in the past few months has been from Jumia. This makes sense considering that their sales and advertising expenses rose 115% to $17.1 million in 2021. 
Their aggressive advertising is part of their plan to implement customer targeting, just like Facebook and Google. Jumia plans to be a part of its customer's everyday lives by engaging both buyers and sellers in the variety of services it offers.
So while we might be seeing these losses as a cause for alarm, Jumia's CEOs aren't. "These investments are long-term in nature and we expect them to pay out over time, as we continue to execute on our strategy," both CEOs proffered.
On the bright side
Their revenues are up 4.6% on a year-on-year basis, a total of $40.2 million. 
Their marketing strategy is also working for orders which have increased by 12.8% since Q1 of 2021. Their second quarter saw them processing 7.6 million orders, with food delivery accounting for most of it. 
Read more: Jumia's Q2 results show moderate growth, rising spend and continued losses
PARTNER CONTENT
YouID is the future of biometric identification—Dr. Gbenga Odegbami, CEO of Youverify. Read more here
Written by – Timi Odueso
Edited by – Daniel Adeyemi