Publishing date:
Mar 08, 2022  •  2 hours ago  •  3 minute read  •  27 Comments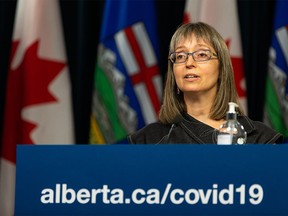 Alberta's health authority will drop its COVID-19 vaccination mandate Thursday, Health Minister Jason Copping said.
In a news conference Tuesday, Copping said staffing Alberta's intensive care units is a priority for the province, and one of the reasons he directed Alberta Health Services (AHS) to rescind the policy as of Thursday at 4 p.m.
Beginning Wednesday, the minister added, AHS will no longer require unvaccinated employees to complete mandatory COVID-19 rapid tests either.
"Employees on a leave of absence due to immunization status should work with their managers to determine their return date," Copping said.
Following the announcement, the province issued a news release indicating that 97.7 per cent of AHS full and part-time employees have been fully vaccinated, along with 99.8 per cent of physicians.
In an email statement Tuesday, NDP health critic David Shepherd said he is "deeply disturbed" by the United Conservative Party's decision to lift the policy, and that clinical decisions should be up to health-care professionals, not politicians.
"Albertans who are at most risk to COVID-19 in hospitals should have the assurance that the staff caring for them are vaccinated against this deadly virus," Shepherd said.
When the policy took effect in late 2021, Copping explained, it was in response to high transmission rates during the spread of the Delta variant, and the government was slated to review the policy by the end of March.
In December, AHS had placed 1,650 part-time and full-time employees on leave.
Now that Alberta is at the "tail end" of a fifth wave of infections, Copping added, the province is in "a very different situation."

Leading and lagging indicators have either declined or remained steady over the past month, he said, citing declines in the province's COVID-19 positivity rate, which hovered at about 30 per cent a month ago, when there were 1,664 hospital patients who tested positive for the disease (including 134 in intensive care).
On Tuesday, Alberta reported 467 new cases of COVID-19, and an active caseload of 7,149 — nine fewer infections than the caseload reported Monday.
Joining Copping at the conference Tuesday, Dr. Deena Hinshaw, Alberta's chief medical officer of health, said the province's positivity rate is 20.5 per cent after completing about 2,200 PCR tests.
Alberta also reported 1,106 hospital patients who've tested positive for the disease, which includes 77 in intensive care and represents an overall increase of three cases compared to Monday's report.
In the last 24-hours, Alberta saw seven more deaths connected to COVID-19, bringing the province's COVID-19 death toll to 3,979.
The minister also announced that Alberta youths between the ages of 12 and 17 who received their second dose of COVID-19 vaccine at least five months ago will be eligible for a booster shot.
Hinshaw said the move follows the Alberta Advisory Committee on Immunization's recommendation to offer booster doses to this age group, and after provinces such as B.C., Ontario, Saskatchewan and Quebec have done the same.
Third dose appointments for these youths will begin on March 15, Hinshaw added, and appointments can be booked immediately through the Alberta vaccine booking system or by calling Alberta Health Link at 811.
According to the National Advisory Committee on Immunization (NACI), those who've been infected with COVID-19 and want to get vaccinated should wait eight weeks after the onset of symptoms or a positive test result, and six months if they want a booster, so long as they've completed the primary series at least six months ago.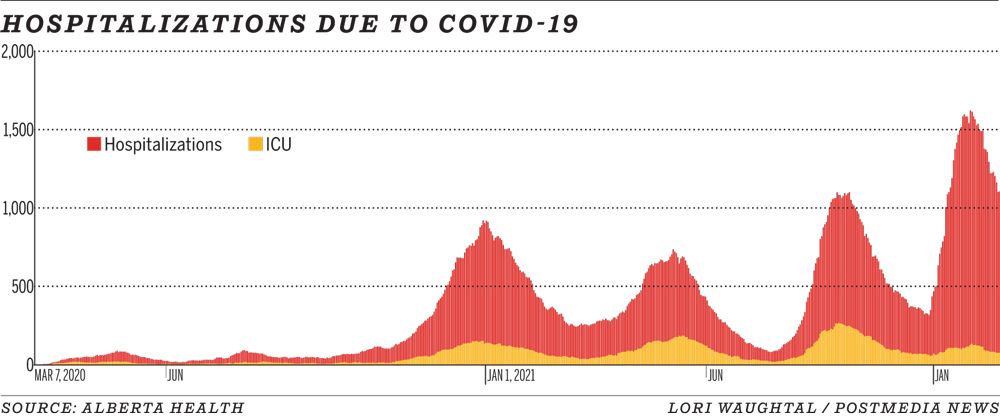 — With files from Postmedia
Edmonton Journal Headline News
Sign up to receive daily headline news from the Edmonton Journal, a division of Postmedia Network Inc.
By clicking on the sign up button you consent to receive the above newsletter from Postmedia Network Inc. You may unsubscribe any time by clicking on the unsubscribe link at the bottom of our emails. Postmedia Network Inc. | 365 Bloor Street East, Toronto, Ontario, M4W 3L4 | 416-383-2300