The Department of Justice said it seized Donald Trump's passports during a search of his Mar-a-Lago resort because the passports were kept in a desk drawer alongside classified documents
In an August 30 court filing, the agency said the former president's claim the FBI agents had improperly taken three of his passports while looking for sensitive material removed from the White House at his Florida home is "incorrect."
The Department of Justice explained that the passports were seized by the FBI as they were held in a desk drawer in Trump's office which also included classified documents, and therefore within the scope of the search warrant and relevant to the investigation.
"The government seized the contents of a desk drawer that contained classified documents and governmental records commingled with other documents," prosecutors wrote.
"The other documents included two official passports, one of which was expired, and one personal passport, which was expired. The location of the passports is relevant evidence in an investigation of unauthorized retention and mishandling of national defense information."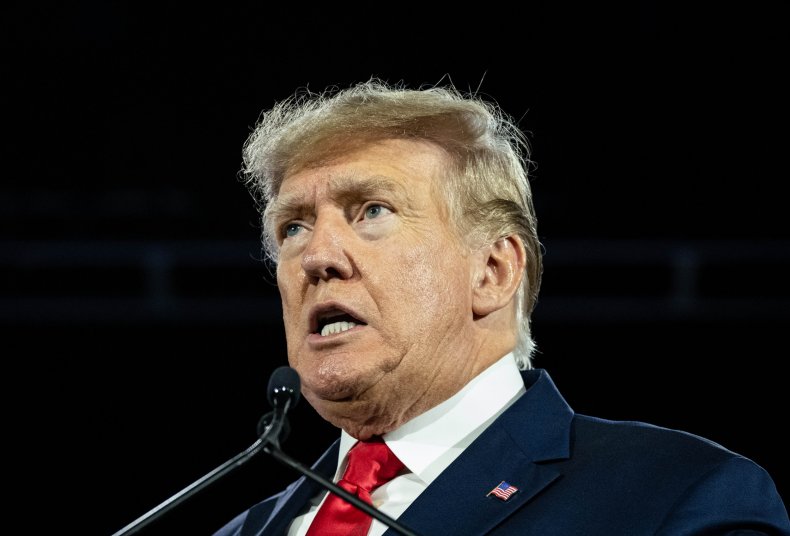 Trump said the FBI "stole" three of his passports in a Truth Social post on August 15, adding "this is an assault on a political opponent at a level never seen before in our Country. Third World!"
Trump confirmed in a follow-up Truth Social post a day later that his passports had been returned by the FBI and Department of Justice.
"Unfortunately, when they Raided my home, Mar-a-Lago, 8 days ago, they just opened their arms and grabbed everything in sight, much as a common criminal would do. This shouldn't happen in America!" Trump wrote.
In a previous statement without specifically mentioning the passports, the FBI said: "In executing search warrants, the FBI follows search and seizure procedures ordered by courts, then returns items that do not need to be retained for law enforcement purposes."
The details around Trump's passports were revealed in court filings by the Department of Justice to oppose a request from the former president's legal team for a special master to review the documents seized during the August 8 search of Mar-a-Lago.
The documents, filed in the U.S. District Court in the Southern District, allege that Trump's counsel "explicitly prohibited" FBI agents from looking inside a storage room at Mar-a-Lago resort in June after being subpoenaed to hand over sensitive material taken by the former president when he left office in January 2021.
Prosecutors allege government records were "likely concealed and removed" from Trump's Florida home in order to "obstruct" the federal investigation, and that the former president's legal team allegedly took steps to hinder the investigation.
Trump's lawyers have been accused of telling investigators that all White House documents, including those classified "top secret," had been returned following a "diligent search" after which they handed over 37 boxes to the FBI on June 3.
When federal agents carried out the August search of the Florida resort, they recovered a further 76 documents from the storage room, as well as three classified documents from within Trump's desk.
"That the FBI, in a matter of hours, recovered twice as many documents with classification markings as the 'diligent search' that the former President's counsel and other representatives had weeks to perform calls into serious question the representations made in the June 3 certification and casts doubt on the extent of cooperation in this matter," prosecutors said.
Newsweek has reached out to Trump for comment.